RJS 76/50, 76/100, 76/100 FL34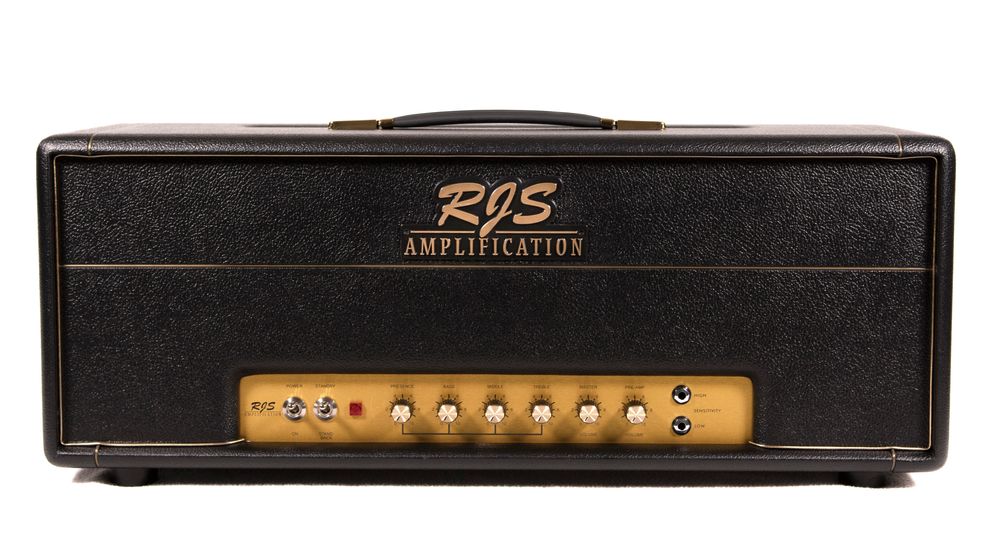 RJS 76/50 $2699.00
RJS 76/50 #34 Mini Head. $2699.00
RJS 76/100 $3300.00  
RJS 76/50, 76/100 #34 Model. $3300.00
The RJS  76/50, and 76/100 is one of the more uniquely voiced amplifiers in our series.  These amps are based on the 2203 and 2204 series introduced by a well known UK amp maker in 1976. Pre phase inverter master 2 input. Also available is the Frank Levi #34 Mod made Famous by Slash and countless others. 
Although most closely linked to the Man in the Top Hat in particular, the tones the RJS FL #34 provides lend it to all sorts of hard rock tones where both great rhythm crunch and stinging leads are required.  
The Master Volume is a Pre Phase Inverter Type.   The RJS FL #34 is based on the Famed 2204/2203 Style amp with Modifications designed By Frank Levi.  Franks Approval of course. :)
Head box can be ordered any color tolex free of charge. Head box styles: standard plexi type, mid 70's 2203 type, two-tone type as shown, or if you have something custom in mind. 
50-Watt or 100-watt all tube head    
Single channel  
Handwired in the USA    
2 x EL34's 50 watt
4 x EL34 100 watt
3 x 12AX7  matched preamp tubes    
Pre Amp Volume.
Pre Phase Master.
EQ consisting of bass, middle, treble and presence. 
4, 8 and 16 ohm impedance Selector Switch   
Voltage Selector
Depth Control (rear panel)
Merren Transformers  
Weight 33 pounds  
Limited lifetime warranty    
Zero Loss FX Loop w/Bypass switch and Level switch.